Dear Tony Gonzalez,
I decided to wait a couple of days before I started to write this, but one of my students passed me this morning in the hallway and asked me how I felt about your retirement. Although I was aware that you had been at 95% all year, I was still taken aback by the question. How did
I
feel? Why did it really matter how I feel? I'm just a fan...
My students are aware that you are my favorite player. Behind my desk at work are pics of you, DT, Joe Montana, Jerry Rice, Marcus Allen, and Ronnie Lott-my all-time favorite players, but here's the thing. With the exception of DT, I was really young when those started their career, so when I came of age, they were on their way out of the league. There have only been two players careers that I have consciously followed from beginning to end-Derrick Thomas' and yours. Derrick Thomas was the reason I became a Chiefs fan, and you made so many of those horrible seasons bearable.
When you get to be my age, you have to acknowledge that your favorites aren't going to play forever. I watched Joe, Marcus, Ronnie, and Jerry all walk away from the game. We unfortunately lost Derrick Thomas in the worse way possible. Although we never, ever wanted to admit it, we all realized at some point that you, too, would leave the field.
I've watched your career from the basketball courts at Cal to last Sunday's game. Truth be told, I didn't even know you played football until the Chiefs drafted you (Watching March Madness with college students is like trying to have a conversation at the Dome after a touchdown). I had no idea that it would take 15 years for me to watch you play. As a result, I've only seen you play once in person (This year at the Super Dome, I was the crazy girl with the wild hair and the fire red #88 jersey in enemy territory). I had the privilege of watching you score touchdowns #100 and #101, and I can't imagine a better way to see you play for the first time.
My family had a field day last week when they watched me cry along with you when you won your first playoff game. My mom teased that I could sit dry eye through practically any Lifetime movie, but a football game will make me cry. Maybe that's why watching Sunday's game was difficult. I really, really wanted you to get that Super Bowl ring.
Here's the deal...Jim Kelly, Dan Marino, Derrick Thomas, Willie Roaf, Will Shields, and Warren Moon never won a Super Bowl. That doesn't detract from your career one bit...not one bit...In my humble opinion you are the Greatest Tight End of All-Time. Second, all time in receptions to Jerry Rice is insane! Top 10s in categories previously reserved for Wide Receivers. Pro Bowls and All-Pros. About 9 million records for Tight Ends. I know the kids like to talk about Gates, Gronk, Graham, Whitten, Davis, and Hernandez, but none of them would be there without you (I'm going to try not to be petty and point out who their quarterbacks are FYI). They are every bit as talented, although none of them block nearly as well as you.
So, how do I feel about your retirement? You deserve it. You've earned it, and you have earned and deserve the right to make that decision with just you and your family without all this background noise. We shouldn't have anything to do with it, so I'm not going to be
that
fan. I saw what happened to John Mackey, and we all see what happened to Mike Ditka. I don't want to see that happen to my favorite player. So, I want to wish you the best regardless of the decision you make. I can't wait to see you on my television on Sunday Mornings (hopefully at FOX or NFL Network desk *fingers crossed*[I'm really biased]). Thank you for being a role model, thank you for being one of the greatest players in Kansas City Chiefs history, thank you for the incredible poise with which you played the game, thank you for 16 years...Good luck and God Bless on all your future endeavors...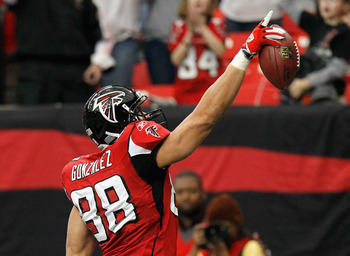 Sincerely a fan for life,
Diana
"My goal is this: always to put myself in the place in which I am best able to serve, wherever my gifts and qualities find the best soil to grow, the widest field of action. There is no other goal."~Hermann Hesse