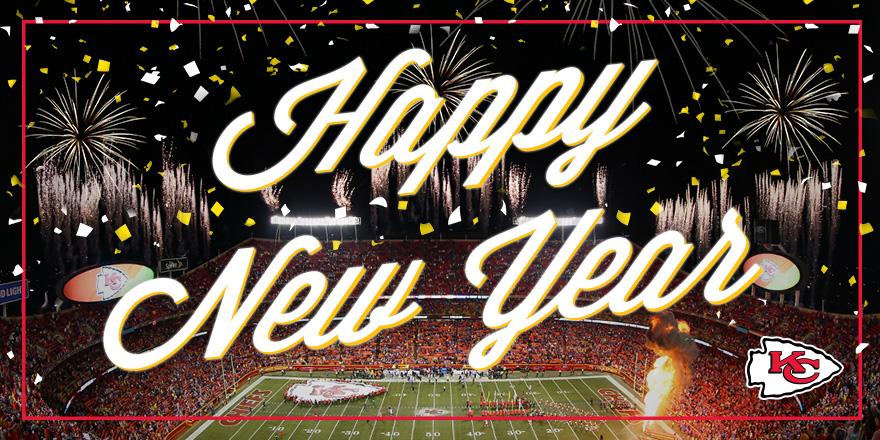 Happy New Year, everybody!!!! May all your dreams and wishes come true in this new year!!! Cleveland won a game!!!! It is the last week of the season, and we are a few games away from having the playoff picture set. The AFC has all of its teams in order, and it is a forgone conclusion that New England will retain the number one seed, but if New England loses and Oakland wins, Oakland will get home field throughout the playoffs. Oakland and Kansas City are currently fighting for the number 2 seed and the AFC West title. Denver and San Diego can play spoilers though. Pittsburgh, Houston, and Miami are more or less set for the playoffs, but Miami could throw a wrench in New England's playoff plans.
The NFC side is a bit more complicated. Dallas is set at the #1 seed with home field throughout the playoffs. Atlanta is currently the #2 seed and can clinch the #2 with a win. Now, Seattle has a chance at #2 if Atlanta loses, and they win. Green Bay and Detroit are fighting for the NFC North today, and one of them may end up at the house for the playoffs. Washington and Tampa Bay still have a chance to make the playoffs, but Tampa Bay needs about a thousand dominoes to fall correctly for that to happen. New York has clinched a berth and can prevent Washington from entering the playoff fray with a win today.
It's not all good news around the NFL this New Year's Day. Some cities may be losing their teams, looking at you San Diego and Oakland. Other teams are just losing their coaches. Buffalo fired head coach Rex Ryan and his twin brother Rob. The Saints may be playing their last game under Sean Payton's tutelage. Gary Kubiak is likely to step down today in Denver due to health issues. There are a number of NFL coaches keeping their fingers crossed that their names will not end up on pink slip tomorrow. Good luck, guys.
The Raiders are going to be without their starting quarterback Derek Carr for the near future as he broke his leg during last week's game. I hate Oakland, but I don't wish injuries on anyone. I prefer my team to beat them at their best, as they have, twice this year. Marcus Mariota and Tyler Lockett also broke legs ending their seasons as well. Good luck, gentleman!!
Did you see the Denver/Kansas City game on Christmas night? Oh, man...Denver's defense, normally one of the best in the league, were...did they even get off the plane? Tyreek Hill and Travis Kelce had a night, both ripping off 70 yard and 80 yard TDs respectively. Even, Alex Smith scored a touchdown in the game. But the pièce de résistance occurred in the waning minutes of the game, when the Chiefs brought in Dontari Poe for what most thought would be a run. Poe instead lined up in shotgun formation and did a jump shot pass to Demetrius Harris for a touchdown. Andy Reid calls it the "Bloated Tebow Pass," but I call it the nail in Denver's coffin. Now, both teams from last year's Super Bowl have been eliminated from the playoffs.
Many fantasy leagues finished up their playoffs last week, including my two leagues. Lucille Swings, my #1 team, spent most of the year in first place, but like the real NFL, any given Sunday, a team can be knocked from its top spot, as was the case with Lucille Swings. Lucille swung and missed as I was upset by a forth place team. 122 points were not enough to overcome Brett's team (he put a lot of effort in that name), especially with Cam Newton and Larry Fitzgerald having lackluster days, and Spencer Ware leaving the game with a rib injury. Brett's team had a field day thanks to Andrew Luck, Ezekiel Elliott, Le/Veon Bell, Doug Baldwin, and Jordy Nelson. Tyreek Hill and Travis Kelce tried, but Lucille Swings ended the year in second place. My dumpster fire team Lochte and Loaded surprisingly won the consolation bracket and finished the year in third place. No championships this year, but I'll take a 2nd and a 3rd place.
Last week, I had a pretty decent pick week, and had San Diego and Tennessee did their one job, it could have been better, but I'll take 11-4. My current tally stands at 153-84. Let's see how I do on this final week of the season.
Sunday, January 1, 2017
Baltimore Ravens vs. Cincinnati Bengals; Baltimore
Houston Texans vs. Tennessee Titans: Houston
Jacksonville Jaguars vs. Indianapolis Colts: Indianapolis
New England Patriots vs. Miami Dolphins: New England
Chicago Bears vs. Minnesota Vikings: Minnesota
Buffalo Bills vs. New York Jets: Buffalo (Reggie Bush needs at least 3 yards to prevent him from setting a dubious record today. He currently has -3 yards on the season.)
Dallas Cowboys vs. Philadelphia Eagles: Dallas
Cleveland Browns vs. Pittsburgh Steelers: Pittsburgh
Carolina Panthers vs. Tampa Bay Buccaneers: Tampa Bay
Oakland Raiders vs. Denver Broncos: Oakland (although for the first time in probably ever, I'm rooting for Denver.)
New Orleans Saints vs. Atlanta Falcons: Atlanta
Kansas City Chiefs vs. San Diego Chargers: Kansas City (San Diego is playing for pride, but keep Antonio Gates out of the endzone. There is no need for him to break Tony Gonzalez's touchdown record today. NONE AT ALL!!!)
Seattle Seahawks vs. San Francisco 49ers: Seattle
Arizona Cardinals vs. Los Angeles Rams: Arizona
New York Giants vs. Washington Redskins: New York
Green Bay Packers vs. Detroit Lions: Green Bay
That's it, guys! Enjoy your New Year's celebrations and all the games!!! Until next week, "Today is where your book begins, the rest is still unwritten."-Natasha Bedingfield