Welcome back, everybody! Well, football season...is over...there are 208 days until there will be another meaningful game will be played. Sigh...Congratulations to the Baltimore Ravens. Enjoy your reign...Kansas City Chiefs...You are now on the clock!
After the game, my students had two questions for me, "Who did I want to win?" (49ers) and "What did I think about Beyoncé?" (Good show) They asked me why I hated Beyoncé. How do you get that from "good show"? They weren't around to see Michael Jackson's and half are too young to appreciate Prince. Here is a fact Beyoncé is a tremendous entertainer. She is a great dancer, a talented singer, and a beautiful woman. That said. I'm not a Beyoncé stan/fan/whatever. It has nothing to do with the performance. Nothing to do with the fact that she named her daughter after a plant. Nothing to do with the fact that I will never look as good as she does, but then again who can?
The last Beyonce album I bought was B'day. I have listened to it in its entirety maybe once. Part of the reason is Beyoncé says nothing to me anymore. I loved Destiny's Child when they first came out which was at the end of my college years. Let's be real, most of us at 21 are still musically tied to our teen years. So, I bounced around to "Bills, Bills, Bills," "Say my name," and "Jumpin' Jumpin'." Still do. I dance around and still sing "Single Ladies." I enjoy her music for what it is...fluff. Nothing more, nothing less.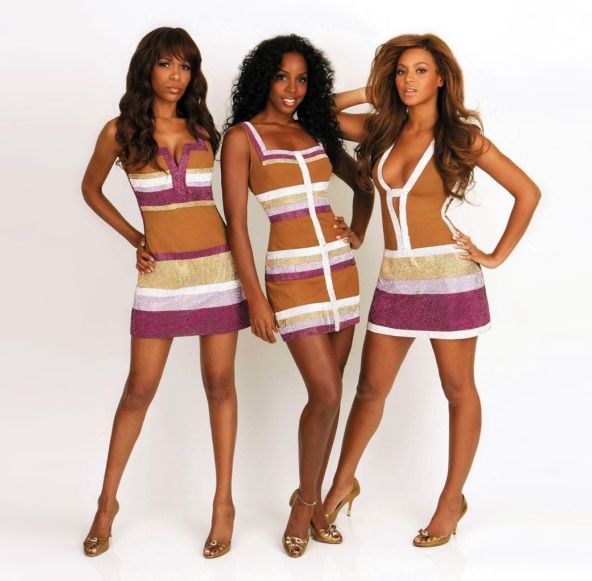 When I hear Beyoncé sing, I hear a talented singer with little to no emotion. All I hear when she sings now is "cut me a check." Going back and listening to her old music, the songs all just seem like a showcase for her vocal aerobics. They lack soul. Every album is filled with the same message. "I can take care of myself" ("Independent Ladies," "Irreplaceable," "Survivor," "Who runs the World," "Single Ladies"), "My man can put it on me" ("Crazy in Love," "Cater 2 U," "Check Up On It," "Soldier," "Baby Boy," "Naughty Girl"), "I want to party" ("Single Ladies," "Jumping, Jumping,") and "You can't put it on me."("Bootylicious," "Lose my Breath"). They are all remarkable similar.
The only time I've ever actually believed the words that came out of Beyoncé's mouth was when she sang "Listen." It was the only song by her that has ever given me goosebumps. "Halo," you say? You can keep it. I say. Pretty song. Does nothing for me. Don't get me wrong. I listen to Beyoncé. I like her songs. I just don't get all hung up on her. After all, she is to contemporary music what Madonna was in the 80s and Janet Jackson in the 90s. She makes enjoyable music that in about 20 years none of us are going to want to watch her perform because her music has an expiration date. Do you really want to see a 50 something Beyonce in one of those get-ups singing "Check up on it"? Like, well...
Now, Beyoncé stans, I understand where you are coming from. I feel the same way about Tony Gonzalez. (Yes, I found a way to work Tony Gonzalez into a piece about Beyoncé). But, y'all have got to chill. I'm never going to threaten to kill, cut, or maim somebody because they had the audacity to say that Rob Gronkowski or Jimmy Graham is better than TG. Mostly, because I do not personally know Tony Gonzalez, and I realize that people are entitled to their own personal opinions and tastes.
Now, you know why I don't really bother to buy her music any more. I listen to it in passing. Enjoy it for what it is and move on. So, stop trying to convince me that she is the greatest thing ever. She is just the biggest thing right now. Enjoy it.
Until next time, "Great things are not accomplished by those who yield to trends and fads and popular opinion."~Jack Kerouac